Next Field Day - March 15, 2021
We will provide information on our next Poll Merino Field Day closer to the date.
If you want to make sure you don't miss out, please contact us to go on our Field Day mailing list.
Delivery available for rams purchased on Field Days and Inspection Day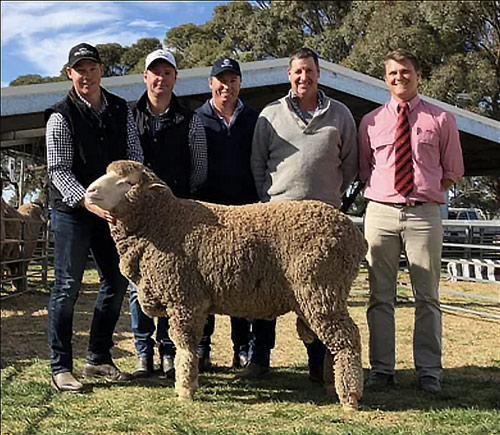 Glenowie purchased a Collinsville Ram EM Imperial 22 for $15,000 at the Collinsville On Property Auction in 2018. 
Pictured in Photo: Tim Dalla, George Millington, Angus Stockman, Paul Cousins and Jack Coleman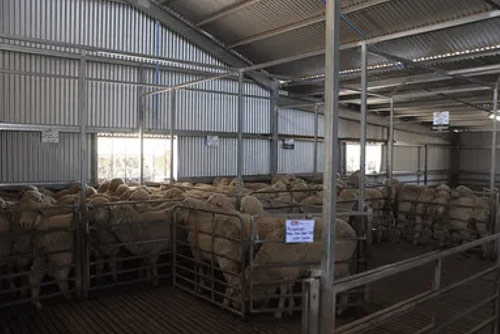 Glenowie presented for display the studs large frame early maturing rams. The studs 11 month old rams showed good body weight growth.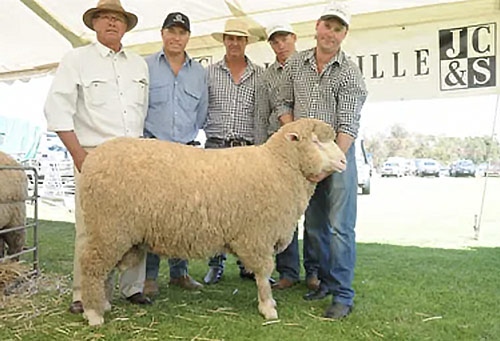 Glenowie purchased one of Collinsville stud reserves for $9000. The Apollo 22 ram will continue to enhance the breeding program. 
Left: Michael Elmes Narrandera, NSW, Glenowie Stud Principal Angus Stockman, Cousins Merino Services Paul Cousins and Collinsville's Tim Dalla and George Millington at Burra Merino Expo 2016.