Next Field Day - Monday March 13th 2023
The Mid North Merino Field days are held annually in March. Please visit us on Property on the first day of the event to view a large selection of Glenowie Poll Merino rams. Glenowie's trademark; large framed, early maturing rams will enhance any breeding program. 
Rams displayed be available for purchase on the day.
The Rams will be displayed on farm and all specifications will be available.  The event is not to be missed and attracts a large number of local and interstate breeders to the area annually.
Glenowie Poll merino thanks old and new clients for their continued support.
If you want to make sure you don't miss out, please contact us to go on our Field Day mailing list.
Delivery available for rams purchased on Field Days and Inspection Day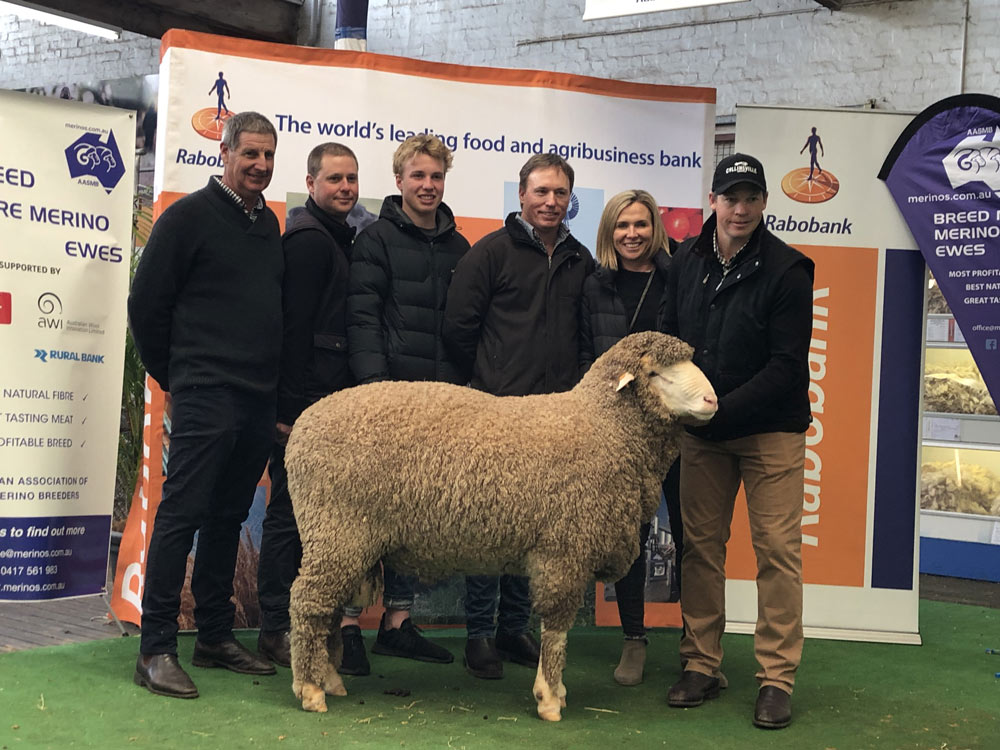 Adelaide Ram Sale 2019
Collinsville Ram purchased by Glenowie Poll Merino, Sire Cruden 520, $16000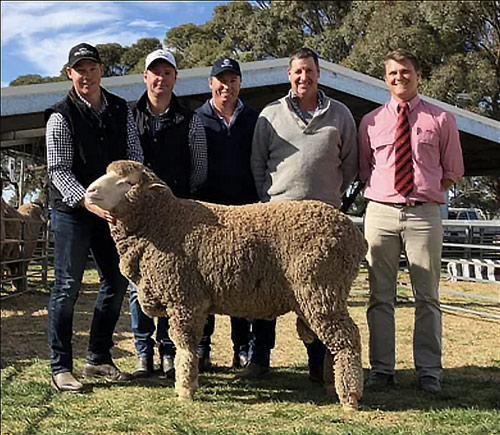 Glenowie purchased a Collinsville Ram EM Imperial 22 for $15,000 at the Collinsville On Property Auction in 2018. 
Pictured in Photo: Tim Dalla, George Millington, Angus Stockman, Paul Cousins and Jack Coleman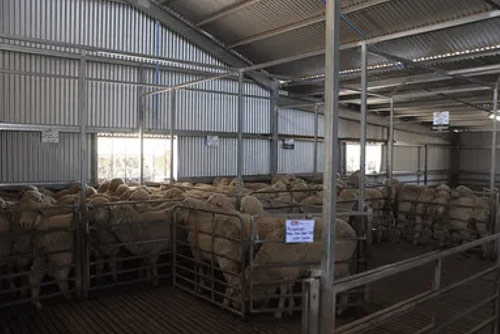 Glenowie presented for display the studs large frame early maturing rams. The studs 11 month old rams showed good body weight growth.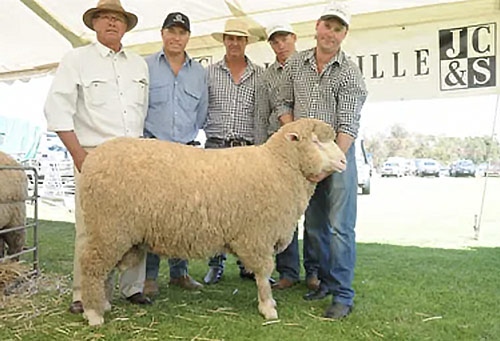 Glenowie purchased one of Collinsville stud reserves for $9000. The Apollo 22 ram will continue to enhance the breeding program. 
Left: Michael Elmes Narrandera, NSW, Glenowie Stud Principal Angus Stockman, Cousins Merino Services Paul Cousins and Collinsville's Tim Dalla and George Millington at Burra Merino Expo 2016.